Our story of Lester Lampert began in 1920, when Lester's grandfather, David Lampert, made the brave and arduous journey from Russia to the United States.
In search of a better life, he established what is now a jewelry business in Chicago which has spanned four generations of the Lampert family. We continue to evolve and expand by adding new branded jewelry collections. Our manufacturing expertise has evolved as well with the introduction of new technology, such as CAD CAM design.
While change is inevitable, there are things that have remained essential at Lester Lampert – our exceptional design standards, our creative spirit, and our dedication to our clients.
In 2020, Lester Lampert celebrated its 100th anniversary.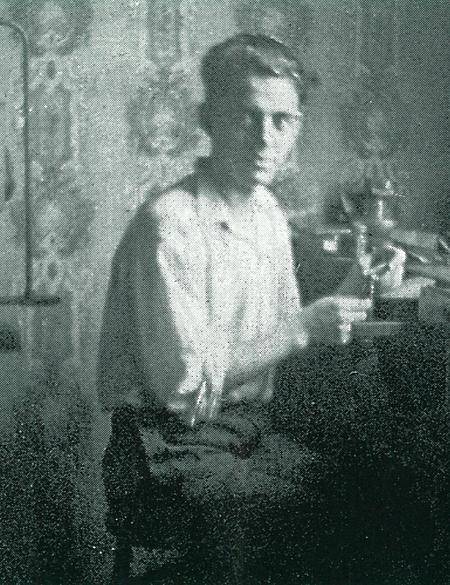 David Lampert, the grandfather of Lester Lampert, arrived in the United States from Russia.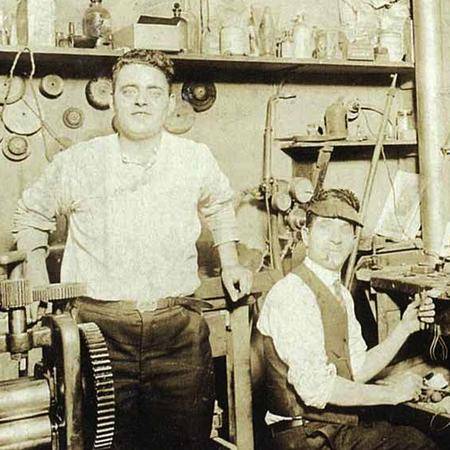 David Lampert opened D.Lampert, a jewelry manufacturing business in Chicago.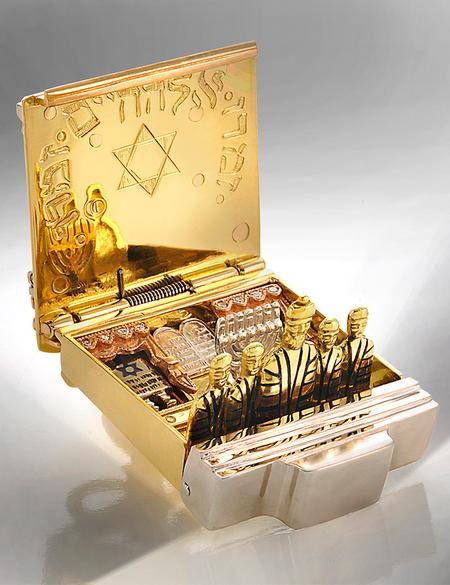 David Lampert mastered his craft and proudly completed the synagogue locket.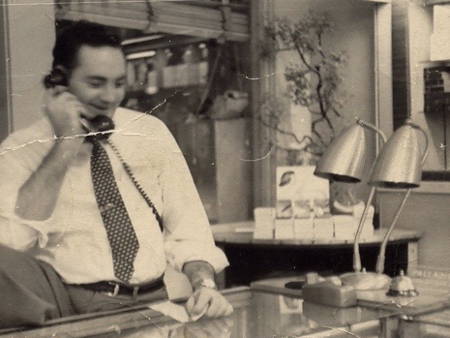 Seymour Lampert, David Lampert's son, joined the business and began designing jewelry with his personal artistic flair.
Seymour Lampert separated from D.Lampert and opened Styline Jewelers in the Chicago Jewelry District. This company operated as both a manufacturer and wholesale design shop.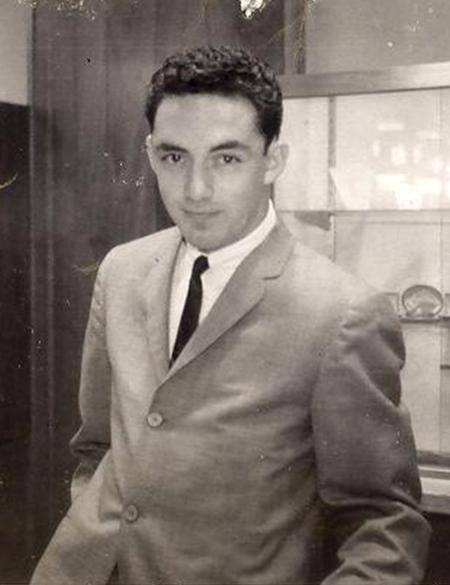 Lester Lampert joined his father Seymour at Styline Jewelers
Seymour and Lester Lampert opened Lampert Jewelers in Des Plaines, Illinois.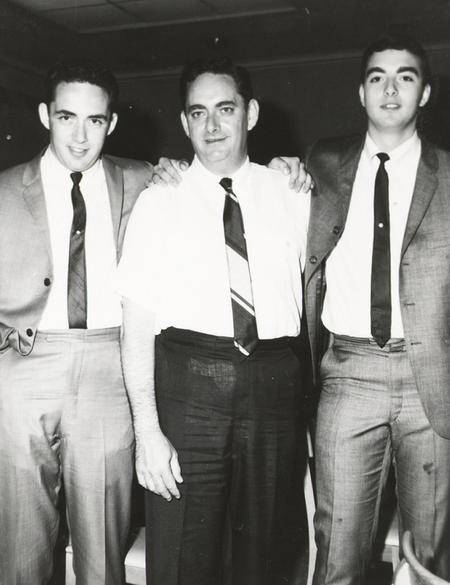 Dennis Lampert (on the right), Lester's brother, joined his father and brother at Lampert Jewelers bringing his one-of-a-kind artistry into the business.
Seymour and Dennis Lampert retained ownership of Lampert Jewelers in Des Plaines, and Lester Lampert became the sole owner of Styline Jewelers in Chicago.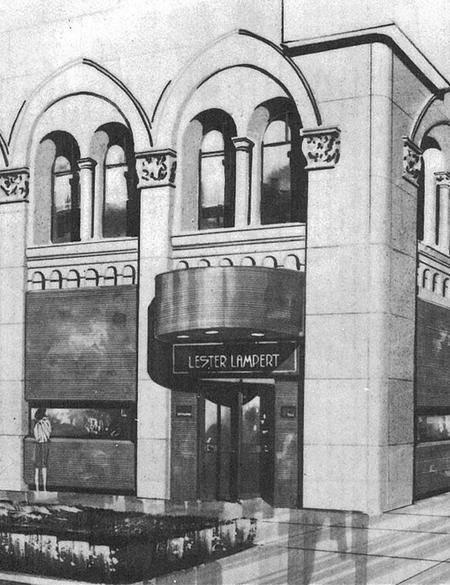 Lester moved Styline Jewelers to a prestigious location on Michigan Avenue in Chicago and the name changed to the eponymous Lester Lampert, Inc.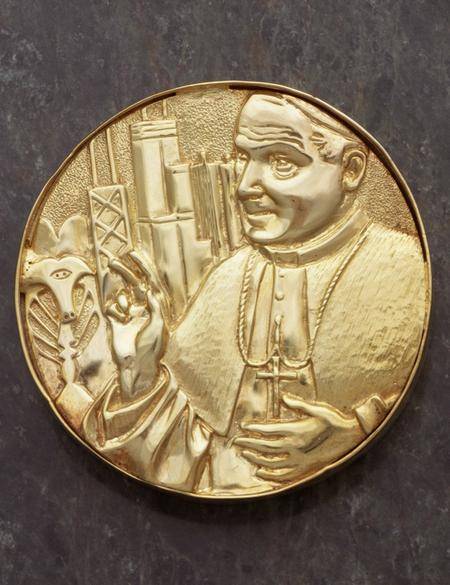 The City of Chicago commissioned Lester Lampert to design the city's official gift to Pope John Paul II for his historic visit to Chicago.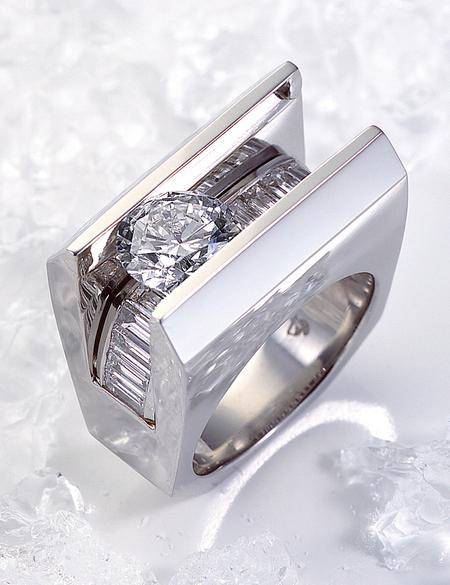 Lester Lampert obtained the patent on the sliding diamond. 

Patent # US 4,294,084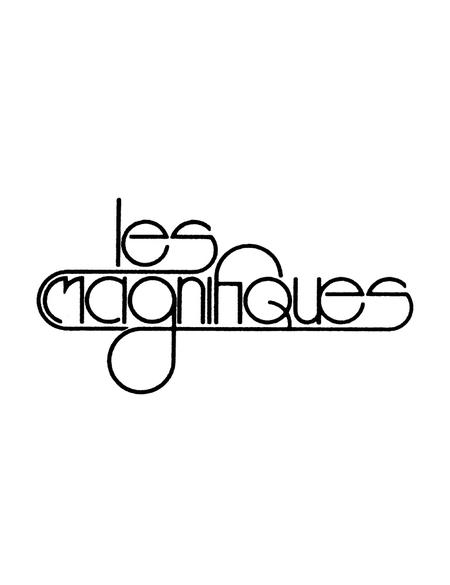 Lester Lampert, Inc. launched an upscale division, "Les Magnifiques," which enabled high-end retailers around the world to carry Lester Lampert's exquisite designs.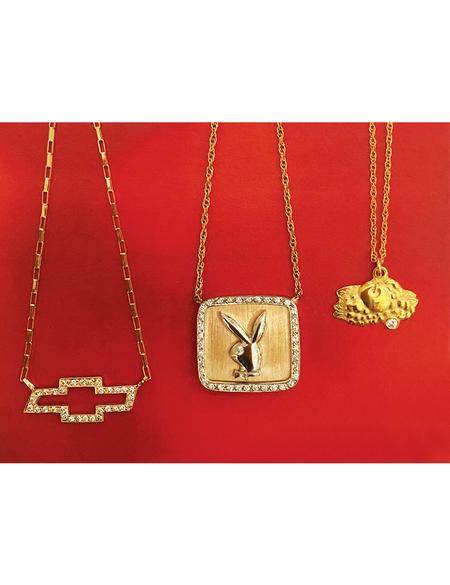 Lester Lampert, Inc. launched its Corporate Division, which specializes in service awards, sales incentives, and commemorative gifts targeted at corporate buyers.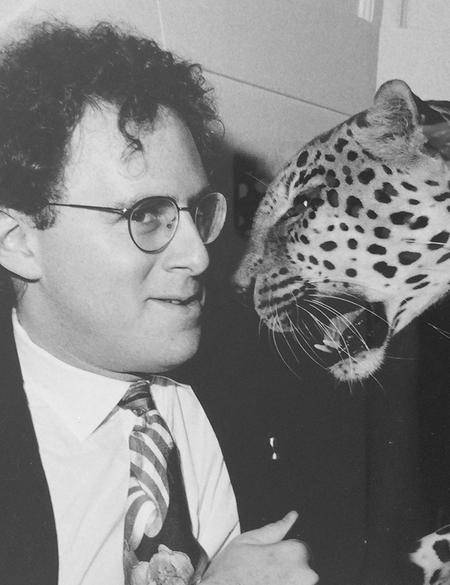 David Lampert, Graduate Gemologist, joined his father Lester in the business becoming the 4th generation of Lampert Jewelers.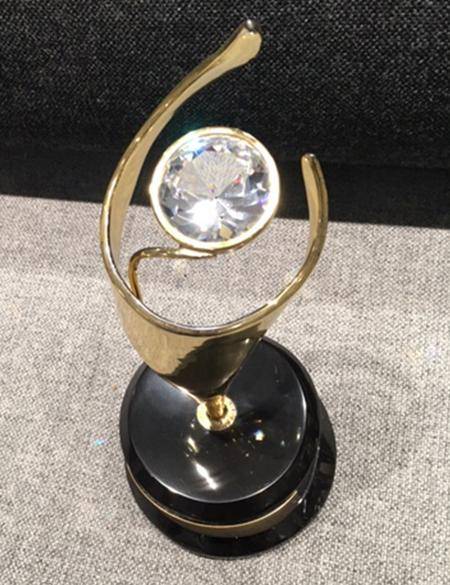 Of 3,000 competing entries, Lester Lampert, Inc. was awarded the Morris B. Zale Award for Excellence in Jewelry Retailing.
Lester Lampert, Inc. obtained the North American rights from Andrew Lloyd Weber to create a jewelry collection for The Phantom of the Opera, which was sold nation-wide.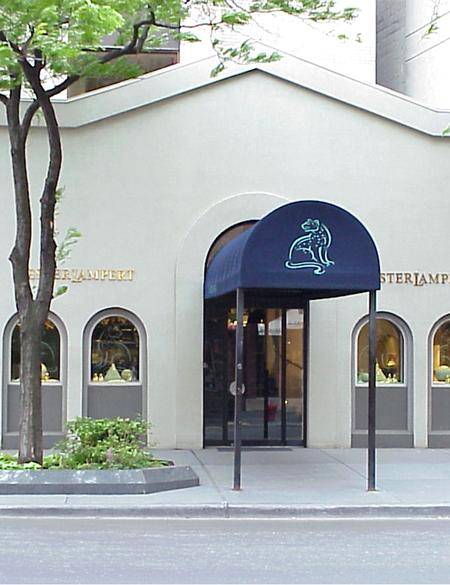 Lester Lampert, Inc. relocated to a four-story building on Chicago's chic Oak Street.
The Lampert family celebrated 75 years of fine jewelry design and creation. The Field Museum of Chicago honored the Lampert's 75th Anniversary with a nine day show featuring 100 of the Lampert's most exquisite creations.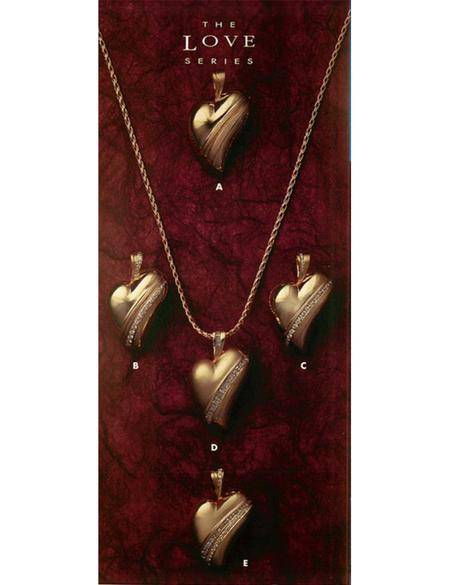 The Lester Lampert Corporate Division was commissioned by the funeral industry to create and manufacture the Heirloom Pendant™ Collection in which a portion of the cremated remains of a deceased love one are held.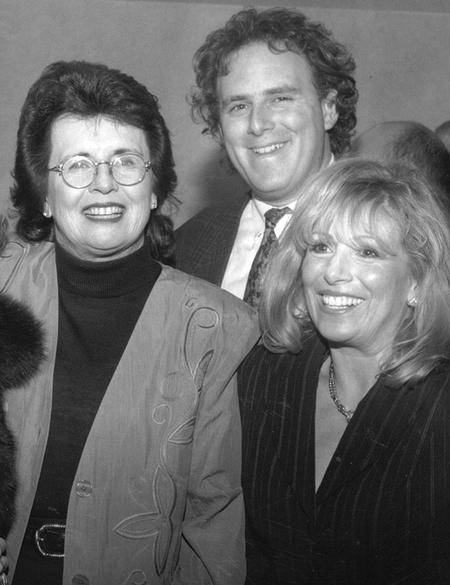 Billie Jean King commissioned Lester Lampert to design the official "TEAM TENNIS" trophy.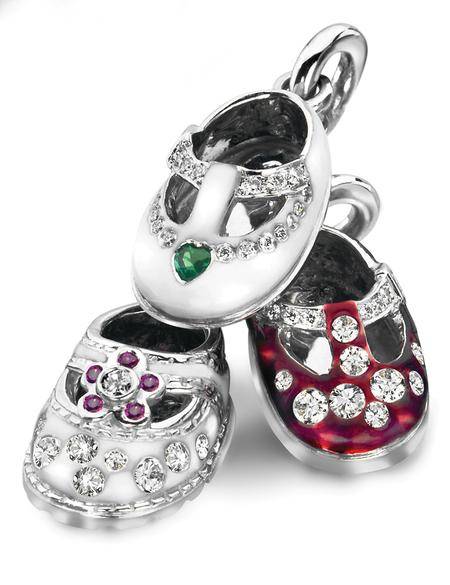 The Absolelutely Precious™ Collection of baby shoes and diaper pin necklaces and bracelets was unveiled.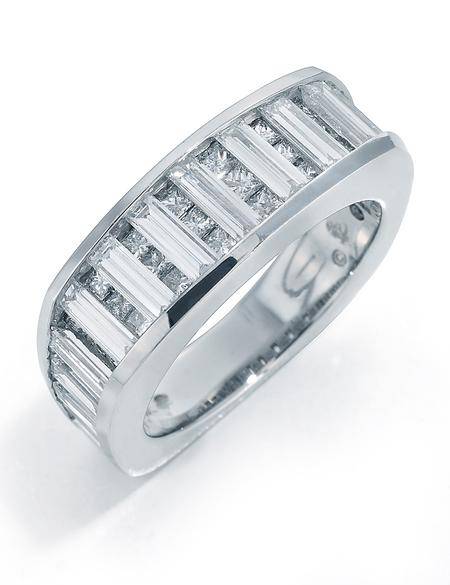 The L'Eclipse™ Collection was launched featuring a line of jewelry containing alternating diamond cuts on different levels in the same channel.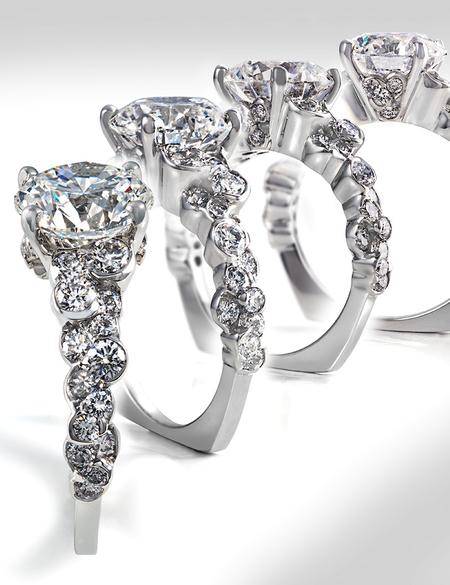 The CumuLLus® Collection was created utilizing ideal cut diamonds that are set overlapping, and at different levels creating a cloud-like effect.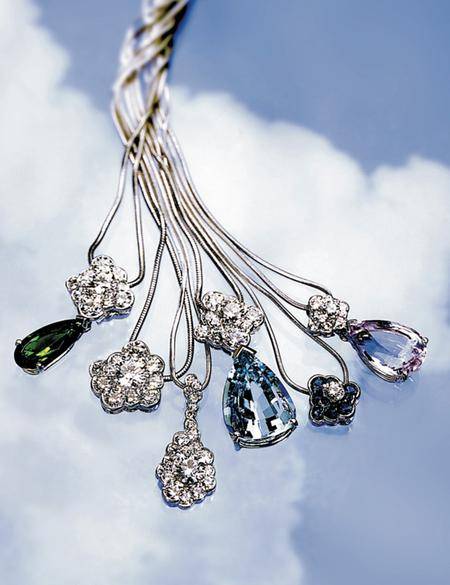 The RainDrop™ Series of pendants was introduced by David Lampert as a complement to the CumuLLus® Collection.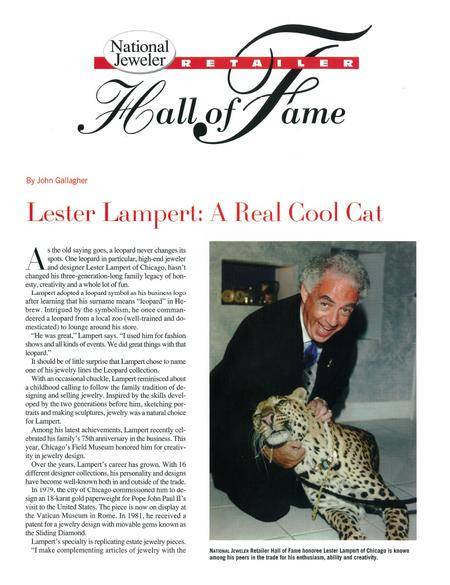 Lester Lampert was inducted into the National Jeweler Retailer Hall of Fame, the most prestigious award in the industry.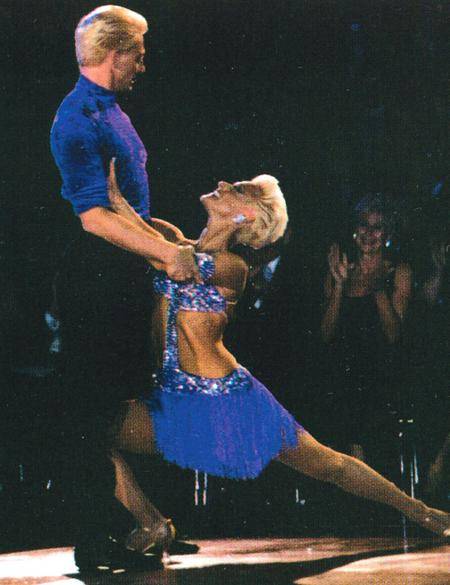 Lester Lampert introduced the Bellataire Fine Diamond Collection by hosting a jewelry show for his clients called "They Dance Like Nothing Else."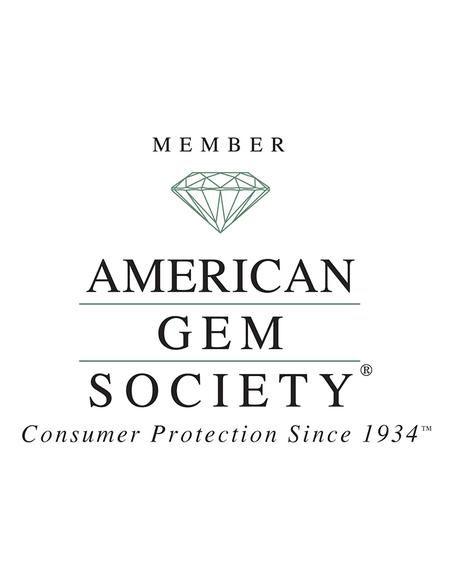 Certified Gemologist, David Lampert, representing Lester Lampert, Inc., was accepted as a member of the American Gem Society. This association of fine jewelry professionals is dedicated to setting, maintaining, and promoting the highest standards of ethical conduct and professionalism in the jewelry industry.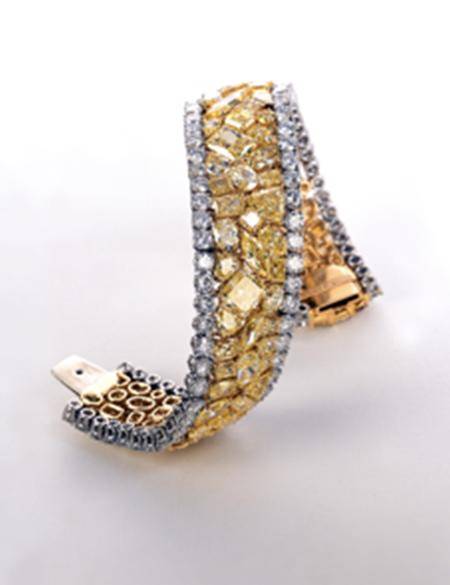 Lester Lampert, Inc hosted "The Wonderful Wizards of Ooohhs and Ahhhs" event featuring the world's most exciting collection of fancy yellow diamond jewelry.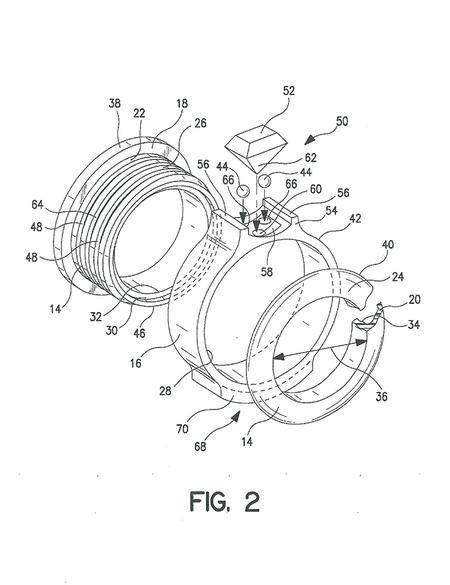 David Lampert obtained the patent on the counter balance roller ring. 

Patent # US 6,574,989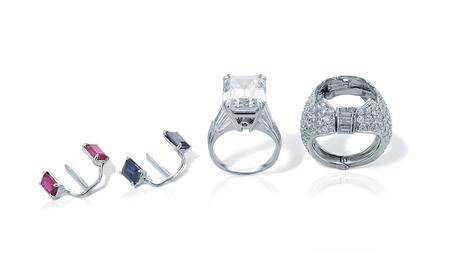 Exclusive and proprietary to Lester Lampert creativity, one-of-a-kind IndivijeweLL™ pieces were created.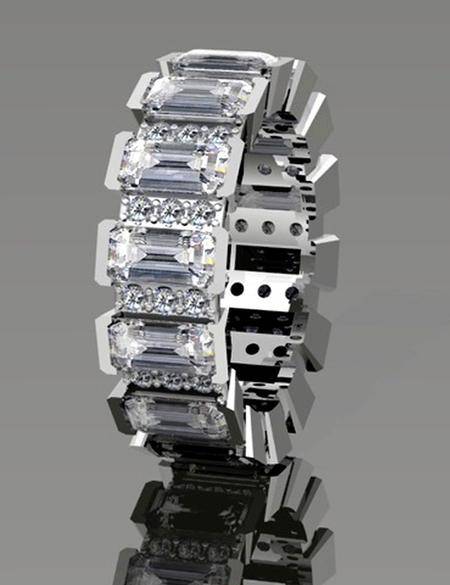 David Lampert created the Prisma™ Collection.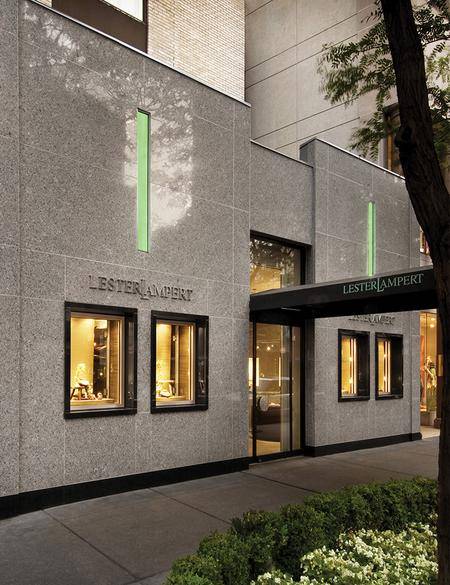 A complete renovation of the showroom and facade was done which increased the retail space by 50%.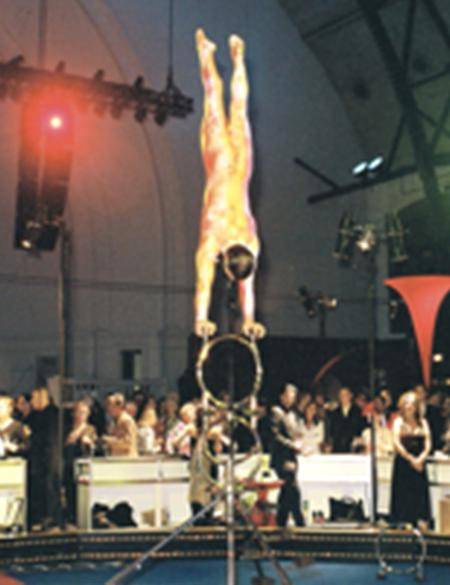 Lester Lampert, Inc. hosted a jewelry show for approximately 1,500 guests. This show, Cirque Du SoLeopard, featured an incredible collection of jewelry from around the world, as well as five Las Vegas Cirque Du Soleil acts to entertain the guests.
2005 Illinois Family Business of The Year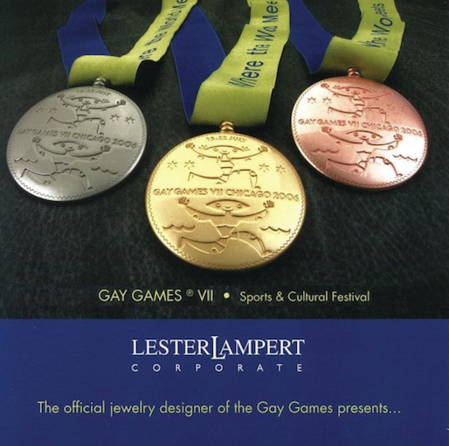 The Gay Games, Sports & Cultural Festival selected the Lester Lampert Corporate Division as the official jewelry designer for the Chicago Games.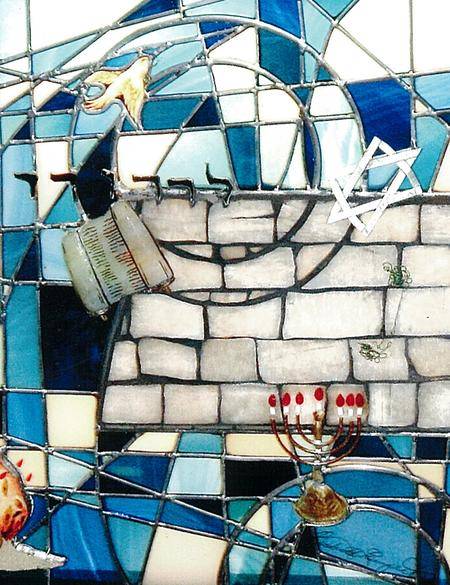 The Loyola University Museum of Art commissioned Lester Lampert to design a stained glass window for their permanent exhibit on faith. Located at: 820 N. Michigan Ave., Chicago, IL.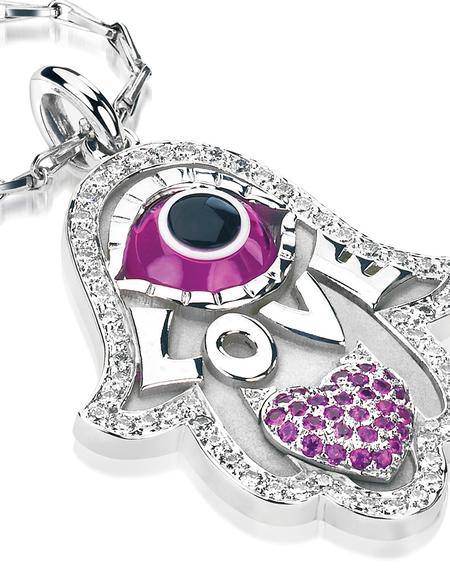 David Lampert created the Eye of the Leopard™ Collection featuring hand carved, natural stone eyes. It also includes the Hamsa, which depicts the open right hand, an image that is recognized as a sign of protection in many societies throughout history.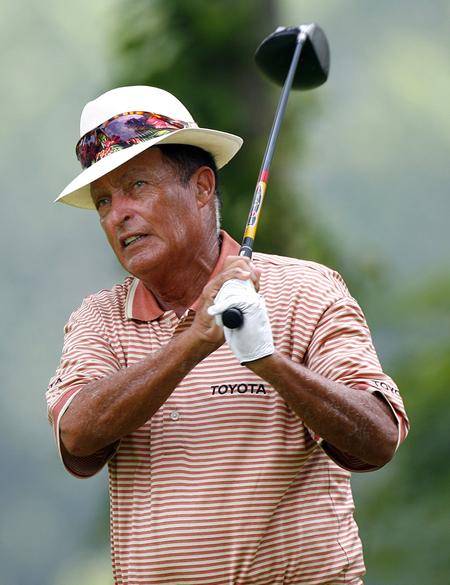 Carl F. Bucherer Watch Company sponsored "The Lester Lampert Invitational" at Twin Orchard Country Club featuring legendary golfer Chi Chi Rodriguez.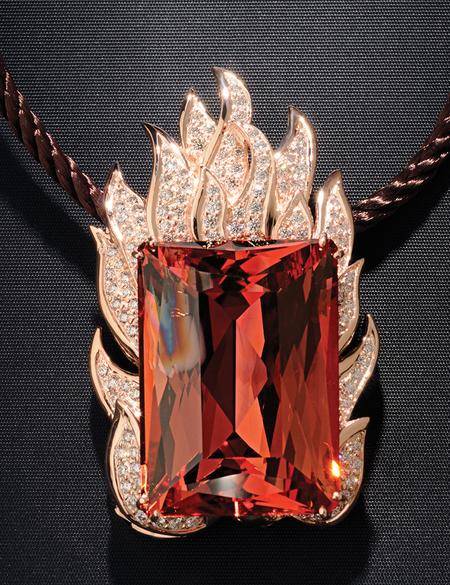 Lester Lampert was chosen as the featured designer for The Field Museum's newly renovated Grainger Hall of Gems. Lester, along with his design team, created 27 of the 36 custom pieces made exclusively for the exhibit. The Field Museum's gem exhibition has been a favorite destination since it opened in 1921.
The PasteLLe Collection, the newest innovation of Lester Lampert, incorporates the CumuLLus® concept with multi-color diamonds and rose gold. Cognac, Champagne and pink diamonds of various sizes are set in partial bezels in a multi-level "cloud like" pattern, accented with extraordinary brilliant "Ideal cut" white diamonds.
David Lampert developed the DBead™ diamond setting technique. This is a unique system where each diamond is set above the surface of the metal and is held in place by a shared bead between the diamonds.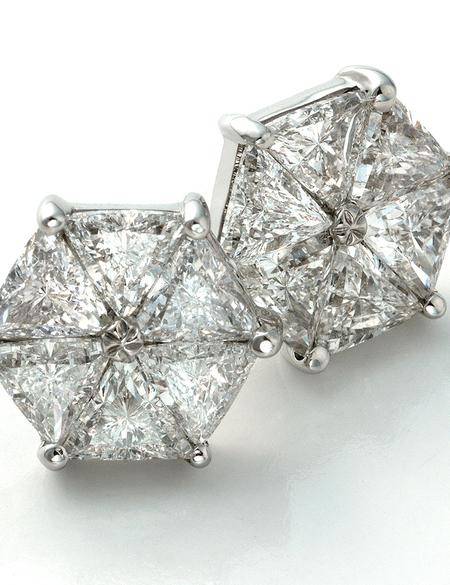 VoiLLa™!!! This is one of the hottest earring collections created in years. Each earring consists of six perfectly matched trilliant diamonds that are joined by one single prong where they all meet. The earring is made in five different sizes to accommodate any size lobe and price range.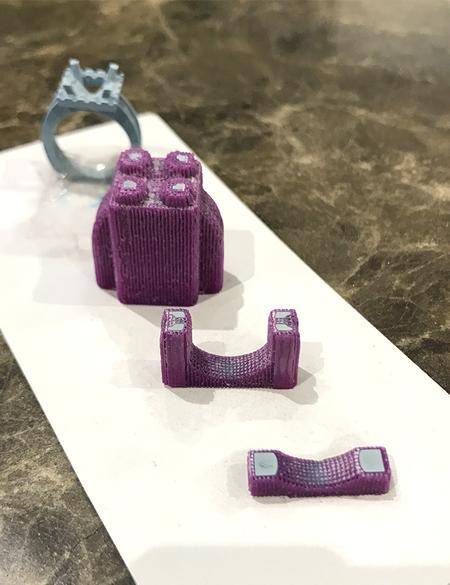 To complement our 3D computer aided designing systems, we added 3D printing capabilities in-house.
David Lampert launched his trademarked Chardonnay Diamond® branded Jewelry Collection. This collection features some of the finest all natural light yellow diamonds available anywhere. All Chardonnay Diamonds® come in a David Lampert original design.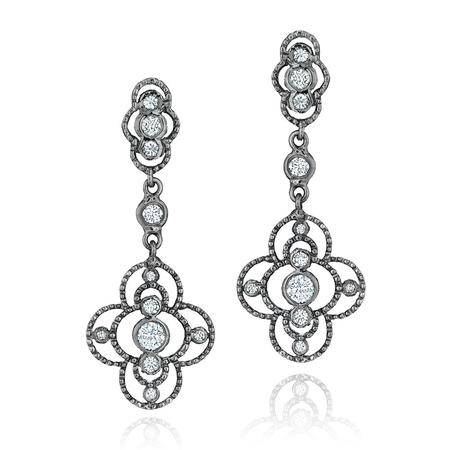 The SiLLhouette™ Collection answered the needs of the ladies who requested a more casual, yet stylish fashion look of "diamonds and jeans". Lester created a collection featuring necklaces, bracelets, and earrings with diamond accents in an open "Old World" effect with antique beaded trims in a black gold finish.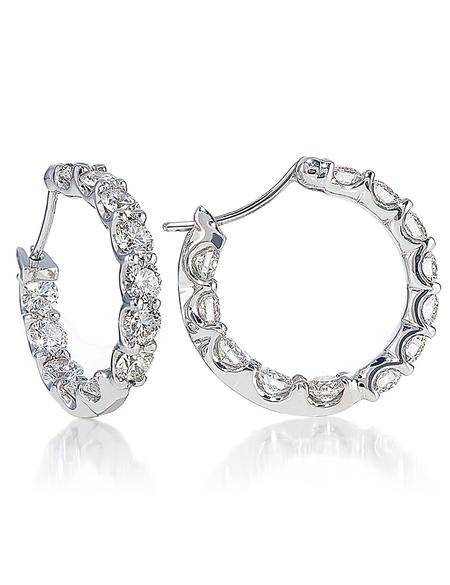 The highly acclaimed SKaLLop™ Collection is another breakthrough separating Lester Lampert from ordinary. The development of creating a new setting style for center diamonds, accent diamonds and eternity rings, achieved a new level of brilliance that cannot be emulated by others.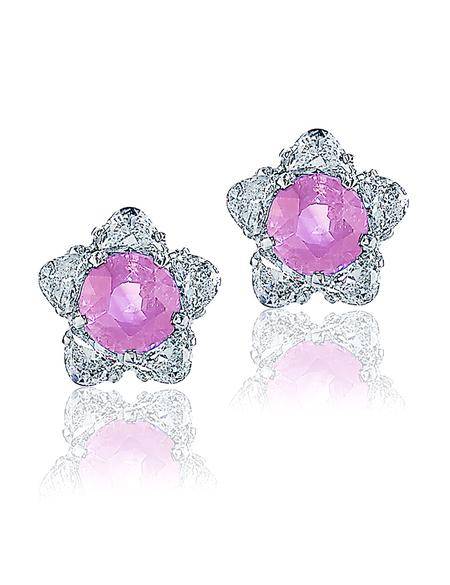 The FloreLLe™ Collection features a raised round colored gemstone as its focal point, surrounded by five half-moon shaped diamonds to enhance the center in a soft and delicate floral design effect.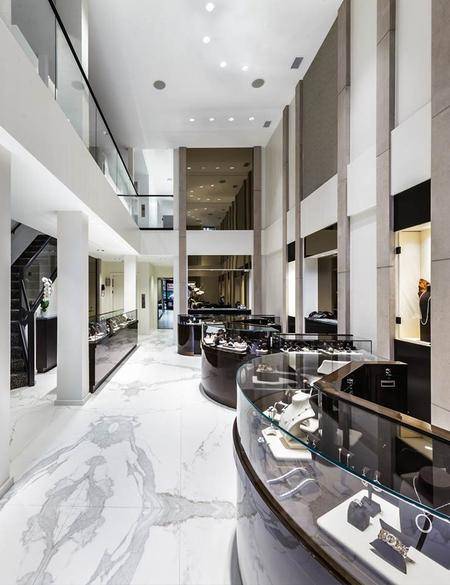 The Leopard moved to a new "Spot" in a completely renovated brownstone in the upscale River North neighborhood.
Lester Lampert was named Coolest Store in America by Instore Magazine.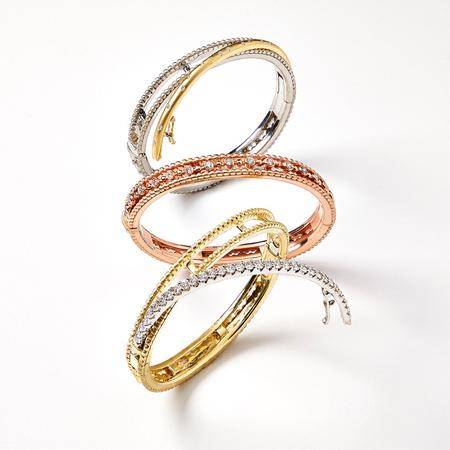 The CazzueLLe™ Collection is born and features one-of-a-kind bangle bracelets with interchangeable center inserts.